Join one of our multi-level mountaineering courses & safely maximize your learning potential…
Every year, Summit Mountain Guides offers day and multi-day summer mountaineering courses in the Nelson area, the Canadian Rockies, the Coast mountains and the European Alps. Whether you are interested in trying this rewarding activity or have a specific learning goal, we offer beginner to advanced mountaineering courses for individuals, families and groups.
We offer a wide range of courses including: Introduction to mountaineering, Snow and Ice courses, Crevasse Rescue courses as well as personalized Alpine Skills courses. Summit Mountain Guides also offers backcountry ski-touring courses with professional ski guides throughout the winter on a daily basis or on weekends, near Nelson BC and Western Canada.
---
Browse our mountaineering courses
Sign up to increase your knowledge, safety and confidence. Contact us for more information or to discuss a custom trip.
All
Avalanche Courses
Crevasse Rescue Courses
Ski Touring Courses
Mountaineering Courses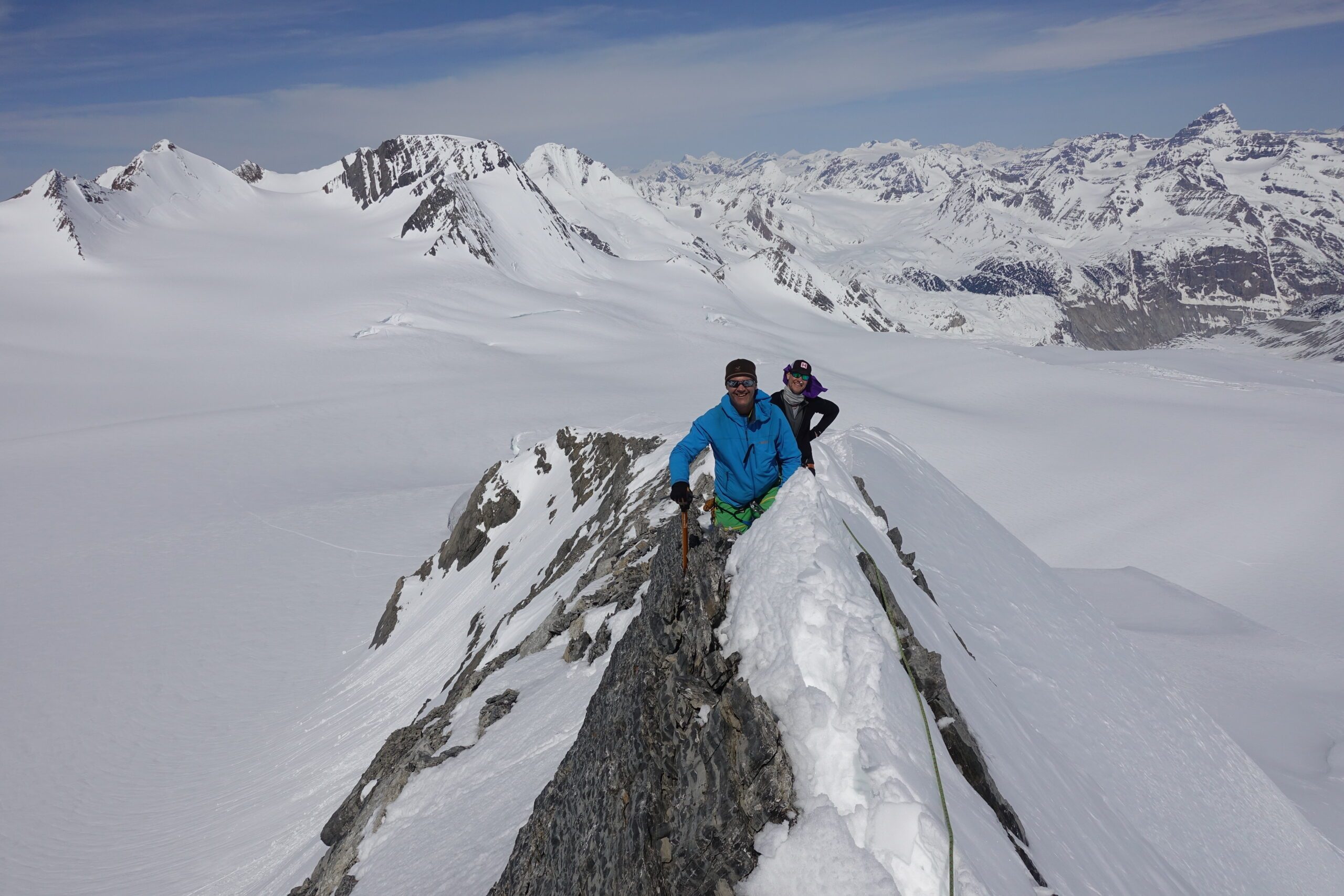 This 4 day course is for people interested in fine-tuning their existing mountaineering skills & bringing them up to the next level. On this course, you will learn modern advanced mountaineering skills from professional mountain guides.