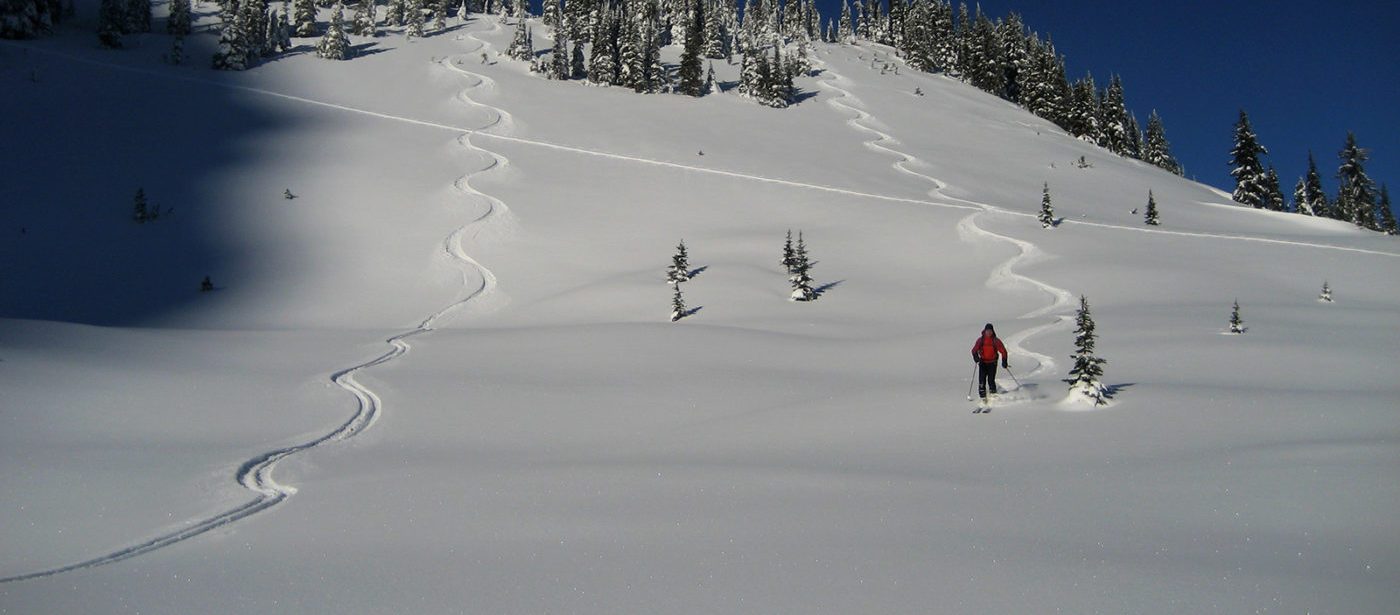 Nov 26-27, 2022
Dec 3-4, 2022
Dec 17-18, 2022
Jan 7-8, 2023
Jan 28-29, 2023
Feb 11-12, 2023
Feb 25-26, 2023
Mar 11-12, 2023
AST + days follow the Managing Avalanche Terrain (MAT) curriculum. Plus days are available on following Mondays of most courses.
$307 plus gst, includes avalanche course book*, avaluator*, AST 1 cert*
AST 1 + is $447 plus gst (3 day program): it includes an extra field day
Maximum of 8, Minimum of 6
Beginner to Intermediate (*see prerequisites)
Learn the basics of safe winter travel in avalanche terrain...
Are you planning to explore the local backcountry this winter? Do you want to learn basic travel and powder skiing safety in avalanche terrain? Join one of our AST level 1 courses and learn how to recognize avalanche terrain, manage it and read snow packs information to better choose the right up track, avoid avalanches and enjoy your turns.

This 2 day introductory course is based out of Nelson BC. It follows Avalanche Canada's program, goals and objectives. For more specific details about this course continue browsing below. Check out a review of the course done by Backcountry Skiing Canada for more photo's and course perspective.