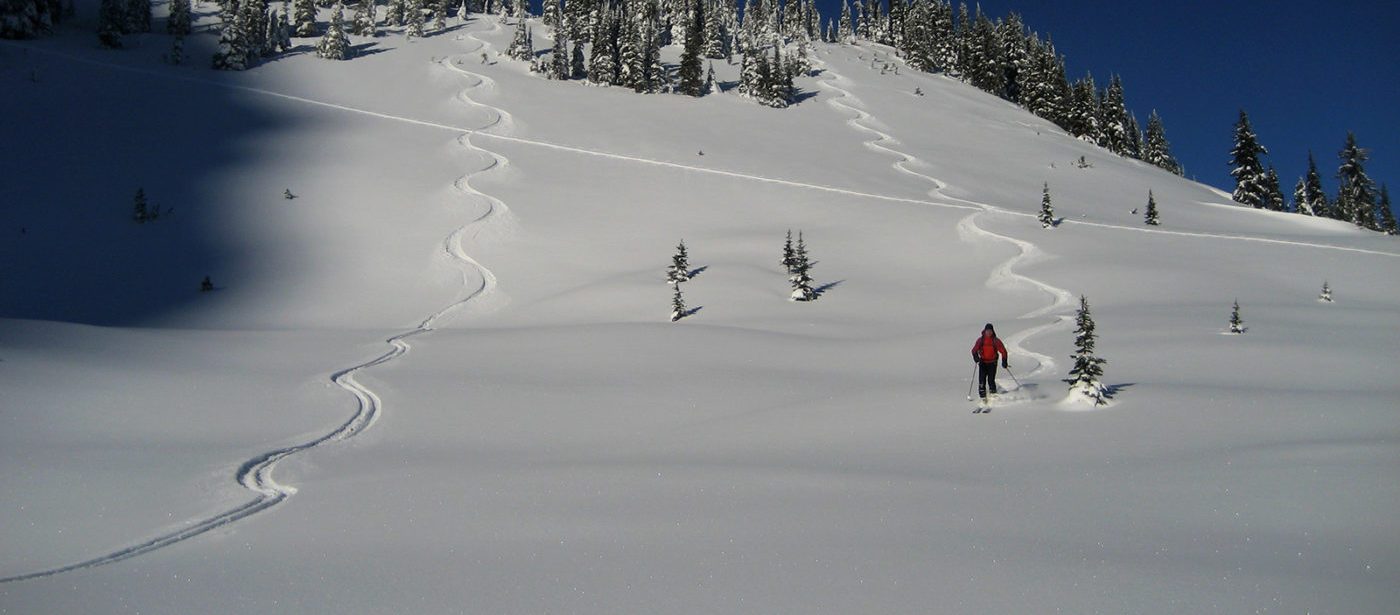 Nov 25-26, 2023
Dec 2-3, 2023
Dec 16-17, 2023
Jan 6-7, 2024
Jan 27-28, 2024
Feb 10-11, 2024
Feb 24-25, 2024
Mar 9-10, 2024
Contact us for 3day AST1 including the Managing Avalanche Terrain (MAT) curriculum. + days are available on Mondays following most courses.
$299 + gst, includes avalanche course book*, avaluator*, AST 1 cert*
AST 1 + MAT $475 + gst (3 day program): it includes an extra field day
Maximum of 8, Minimum of 6
Beginner to Intermediate (*see prerequisites)
Learn the basics of safe winter travel in avalanche terrain...
Are you planning to explore the local backcountry this winter? Perhaps you are thinking of riding out-of-bounds? If so, you need to learn the basics of backcountry skiing and avalanche safety! By joining one of our AST 1 courses, you will learn; how to identify avalanche terrain, use mitigation techniques, read snowpack information, and manage changing conditions. This course will build your confidence to help you avoid avalanches, choose the right terrain, and enjoy some safe turns with your friends.

This 2 day introductory course is based out of Nelson BC. It follows Avalanche Canada's program, goals, and objectives. For more specific details about this course continue browsing below. Check out a review of the course done by Backcountry Skiing Canada for more photo's and previous course perspective.