Discover the benefits of heading into the backcountry with professionals…
At Summit Mountain Guides, we provide our guests with professionally certified and experience guides & instructors (IFMGA / ACMG / CAA) who take pleasure in helping you achieve your mountain goals. Our guides and instructors are certified by the Association of Canadian Mountain Guides and the Canadian Avalanche Association. They are trained in the most current safety standard, mountain rescue and wilderness first aid. On every program you will be guided and instructed by professionals who have many years of working experience in the industry. Below you will find a bio of some of the guides periodically working for Summit Mountain Guides team.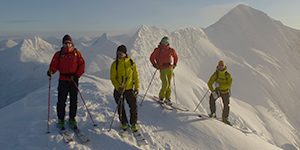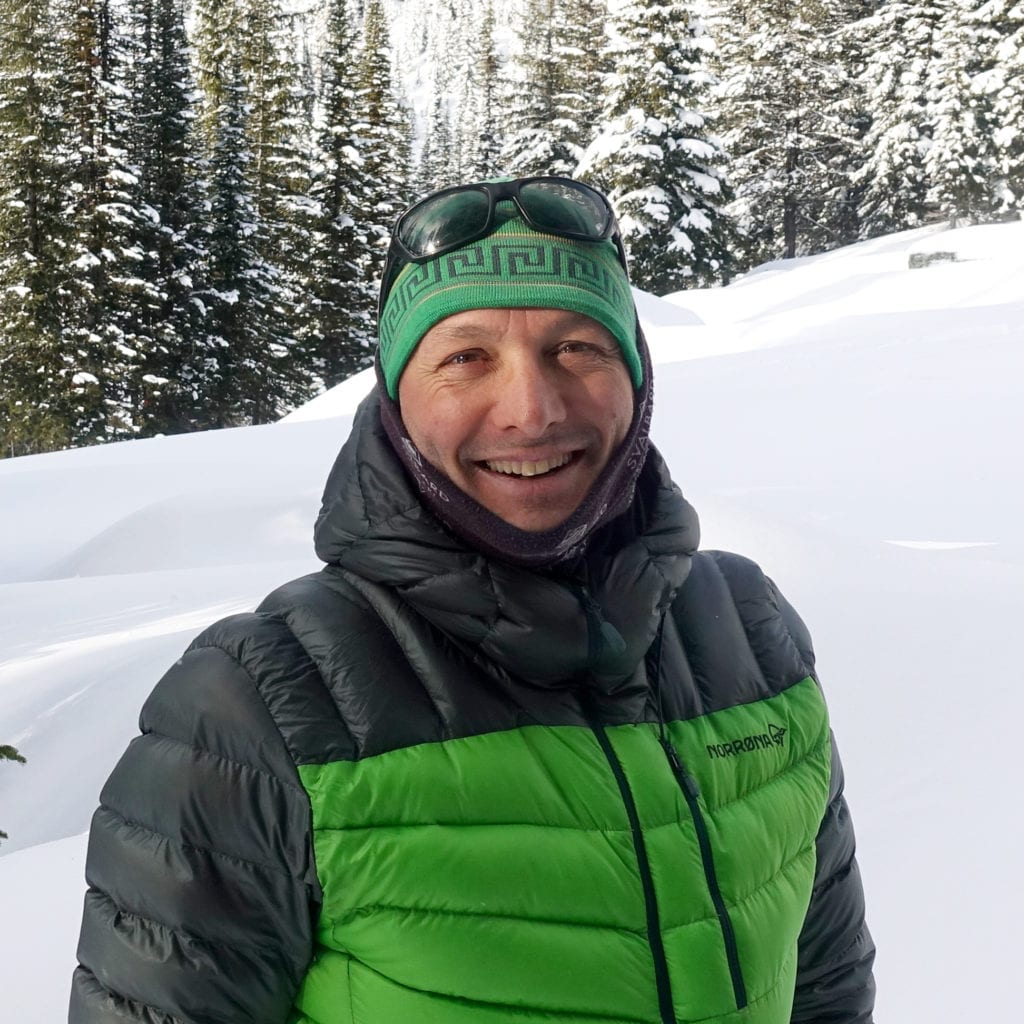 David Lussier
Owner, Manager & Mountain Guide (ACMG / IFMGA)
David's love for high places has led him to establish a career in the mountains. Initiated to skiing and climbing at a young age, he continued to develop this passion into adulthood and has applied his skills to help others meet their mountain goals. He has been guiding guests climbing, skiing and mountaineering for more than 20 years.
He has successfully guided clients on the highest peaks of Western Canada and Europe. He has successfully guided clients on the highest peaks of Western Canada and Europe. His broad guiding background includes work for the Canadian Cat & Heli-ski industry, numerous backcountry ski lodges, ski & mountaineering programs in remote mountain ranges. As a guide, David looks forward to sharing his skills & passion for adventure with you. He is particularly invested in giving you the means to define and achieve your goals while safely maximizing your experience. When not skiing or climbing guiding, he enjoys exploring first ascents and descents in remote mountain areas. He is fluent in both French & English. He lives in Nelson BC with his teenage son.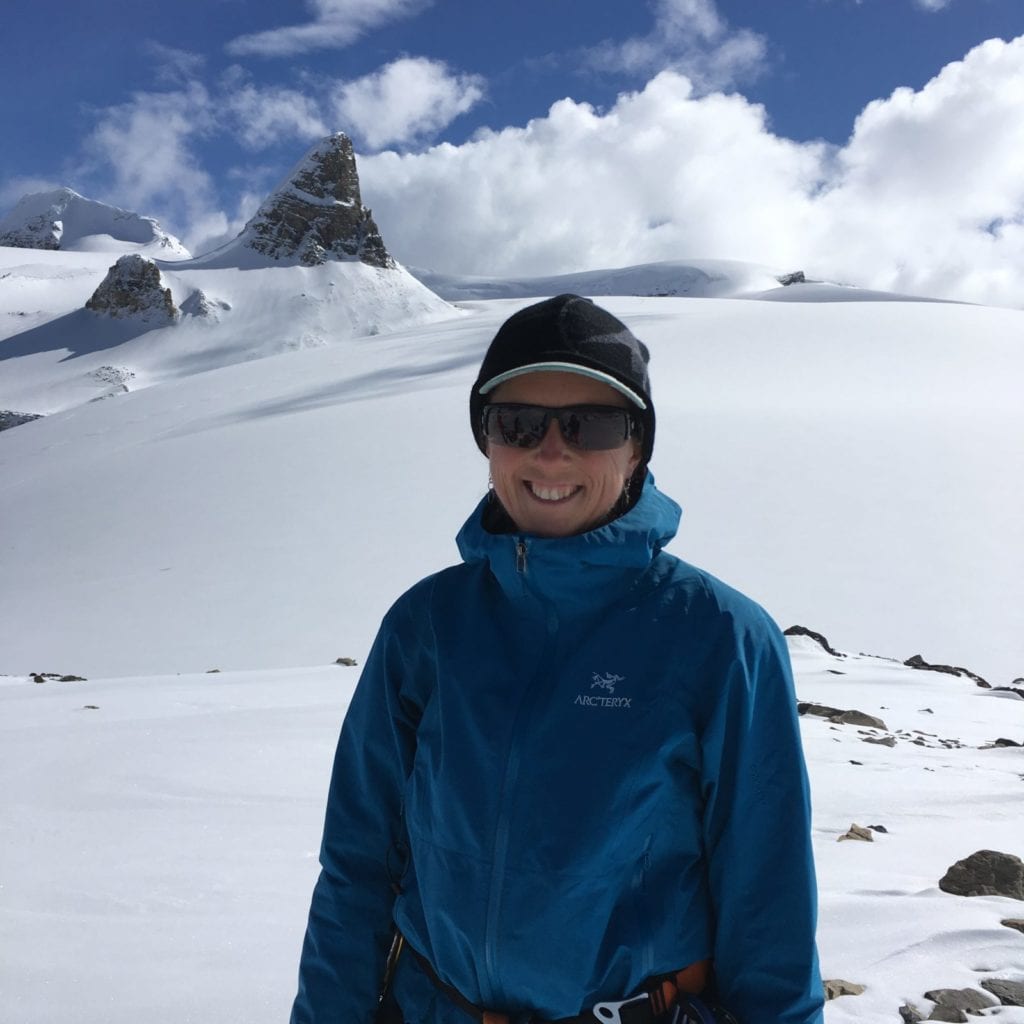 Lila Jansma
Ski Guide (ACMG)
Born and raised in Nelson BC, Lila is at home in the mountains. Lila has been guiding professionally for 10 years. Her work as a ski guide has taken her to Northern BC to guide heli-skiing, to the Rockies to lead cadets in mountaineering adventures, and now back to the Kootenays to ski guide. She enjoys connecting with people in the mountain environment through backcountry skiing while providing a fun & safe adventure.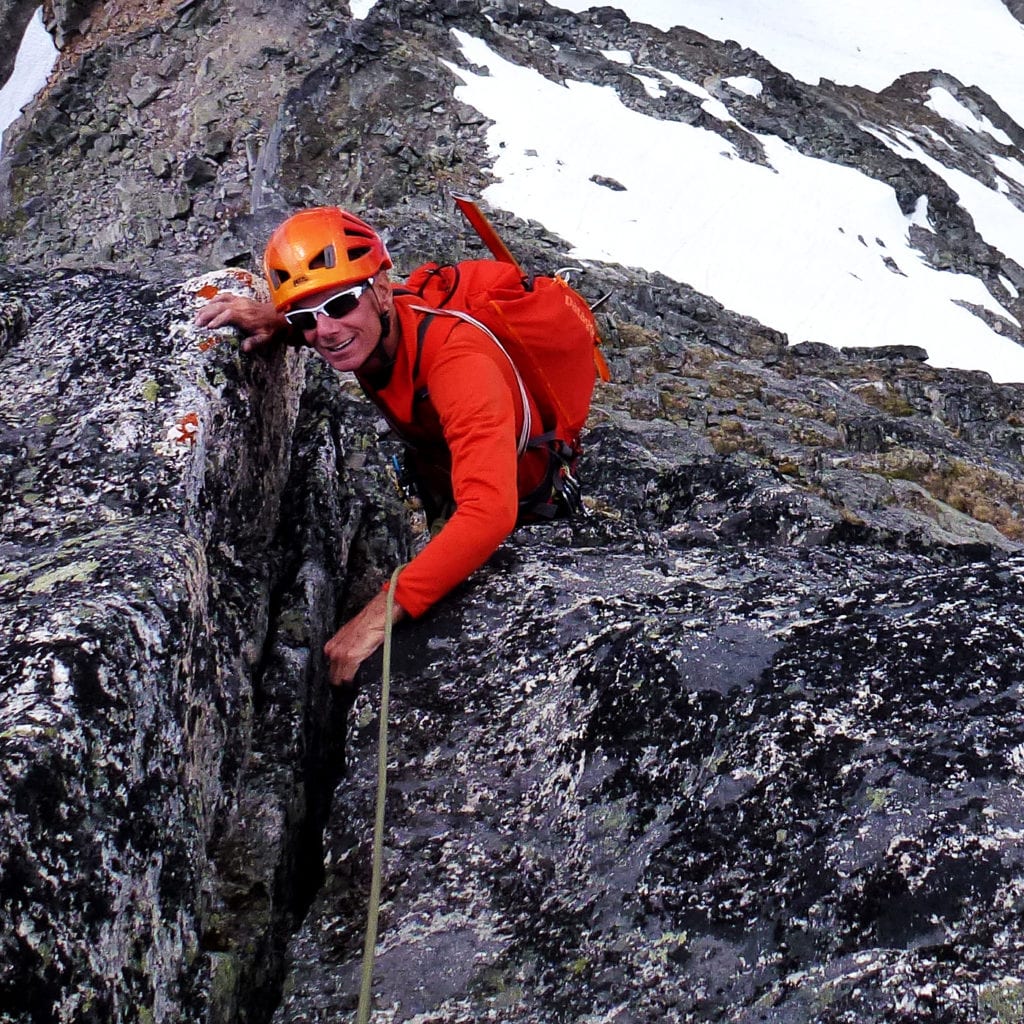 Bob Sawyer
Ski Guide & App. Alpine Guide (ACMG)
Bob has been guiding summer and winter programs since 1980. He is based in Rossland, BC and also enjoys skiing and climbing guiding throughout the Selkirks, Rockies, and the Purcell Ranges. He has guided at Canadian Mtn. Holidays and other operations. Bob's wealth of experience and passion for safety in the mountains make him a wonderful person to ski or climb with.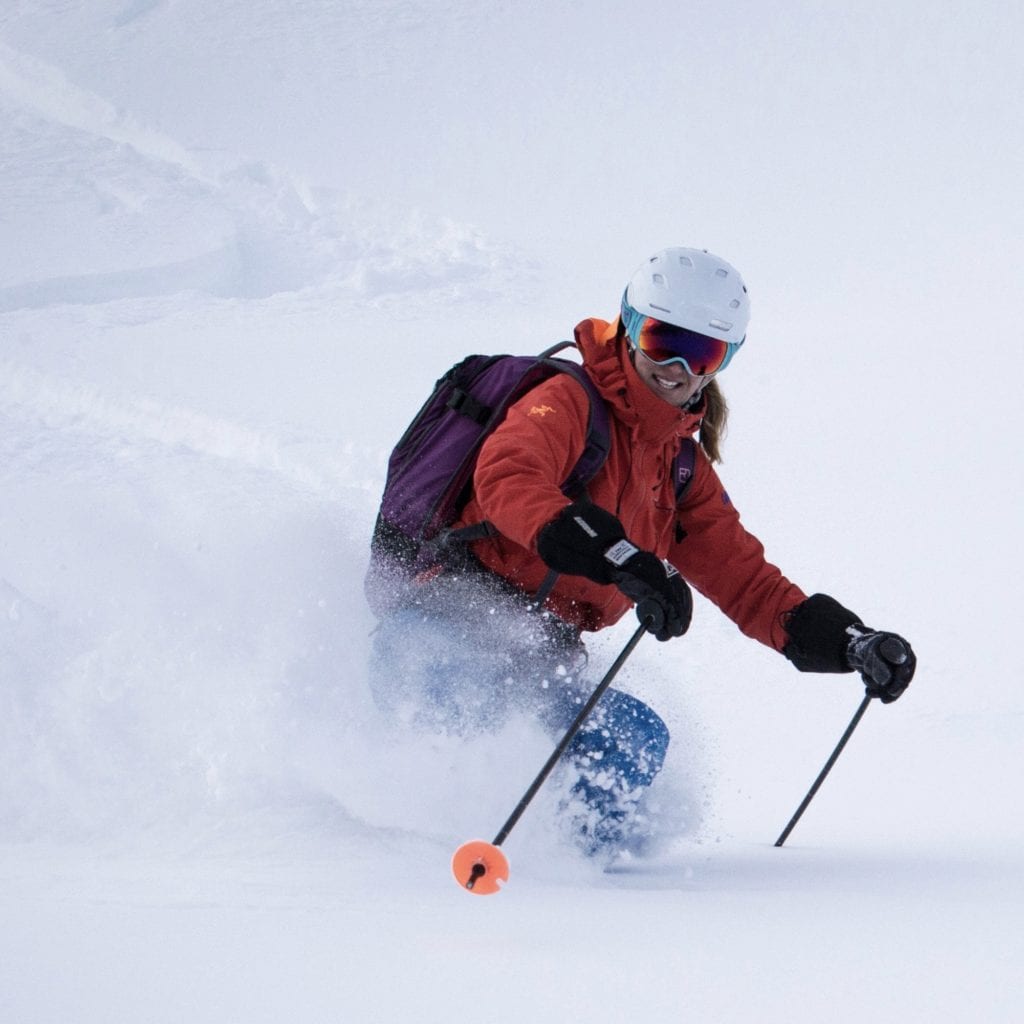 Laura Adams
Ski Guide (ACMG)
Laura is an ACMG Ski Guide and CAA Professional who has spent her life guiding, teaching and exploring remote landscapes around the world; including North America, Asia, Europe, New Zealand, Greenland and the Canadian Arctic. Laura grew up in British Columbia, lived in New Zealand for
ten years and now lives in Nelson, BC.
She is an educator at heart and alongside her international guiding career has taught in the fields of environmental sciences and outdoor recreation, conducted Masters research on high-risk decision making, and held leadership and technical advisory roles in mountain safety and international adventure recreation. Recently Laura was inducted into the Royal Canadian Geographic Society
as a Fellow for her contributions to research, education and
exploration.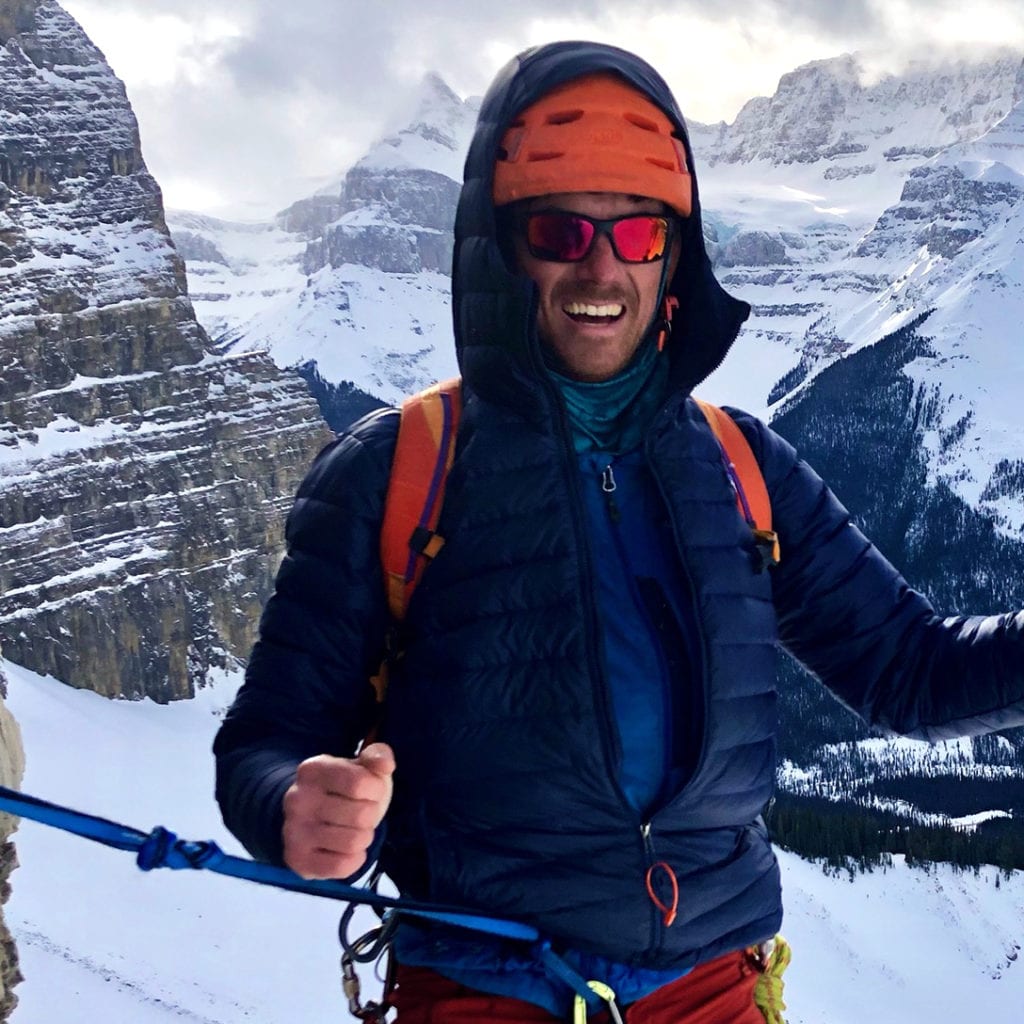 Stephen Senecal
Ski Guide & App. Rock Guide (ACMG)
Stephen loves deep powder runs in the quiet corners of the Selkirk Mountains. He has a passion for long spring ski traverses, the more arduous the better. When the snow melts he likes to explore long alpine rock climbs in the worlds most beautiful places. He has been guiding for the past 8 years and the mountains around Nelson, BC hold a special place in his heart. He lives with his partner Kristen and their petite ginger tabby, Kitty.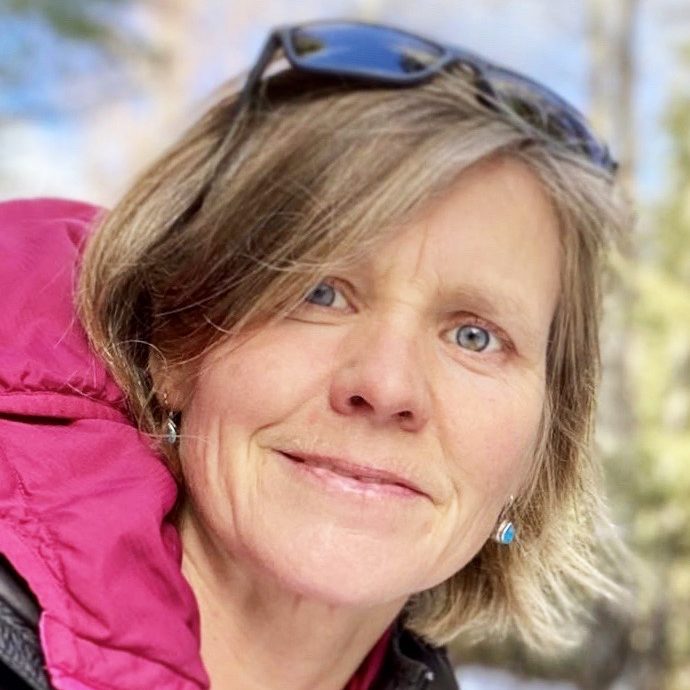 Jen Olson
Mountain Guide (ACMG/IFMGA)
Jen is passionate about climbing mountains and finding sweet powdery ski lines. She became an internationally certified mountain guide in 2008 through the ACMG. She loves sharing her spirit of adventure with her guests helping them to become self-sufficient and find their own path and skills in mountain travel.
Jen has traveled to many remote locations around the world to enjoy first ascents on granite peaks or ice climbs from Pakistan to Alaska. She is residing in the West Kootenays while pursuing a degree in Nursing and exploring the local mountains summer and winter.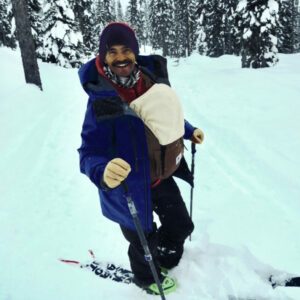 Jeremy Birse
Apprentice Ski Guide (ACMG)
Raised on the eastern slopes of the rockies, Jeremy brings years of varied experience climbing up and sliding back down mountains. In search of deeper snowpacks, & thicker bushwacks he now calls the Kootenays his home. Having spent the last 6 years in the guiding industry, he is eager to continue learning as well as share his experiences.
His relaxed yet enthusiastic demeanour will charm away even the steepest uptracks. Party tricks include skiing his splitboard down just about anything.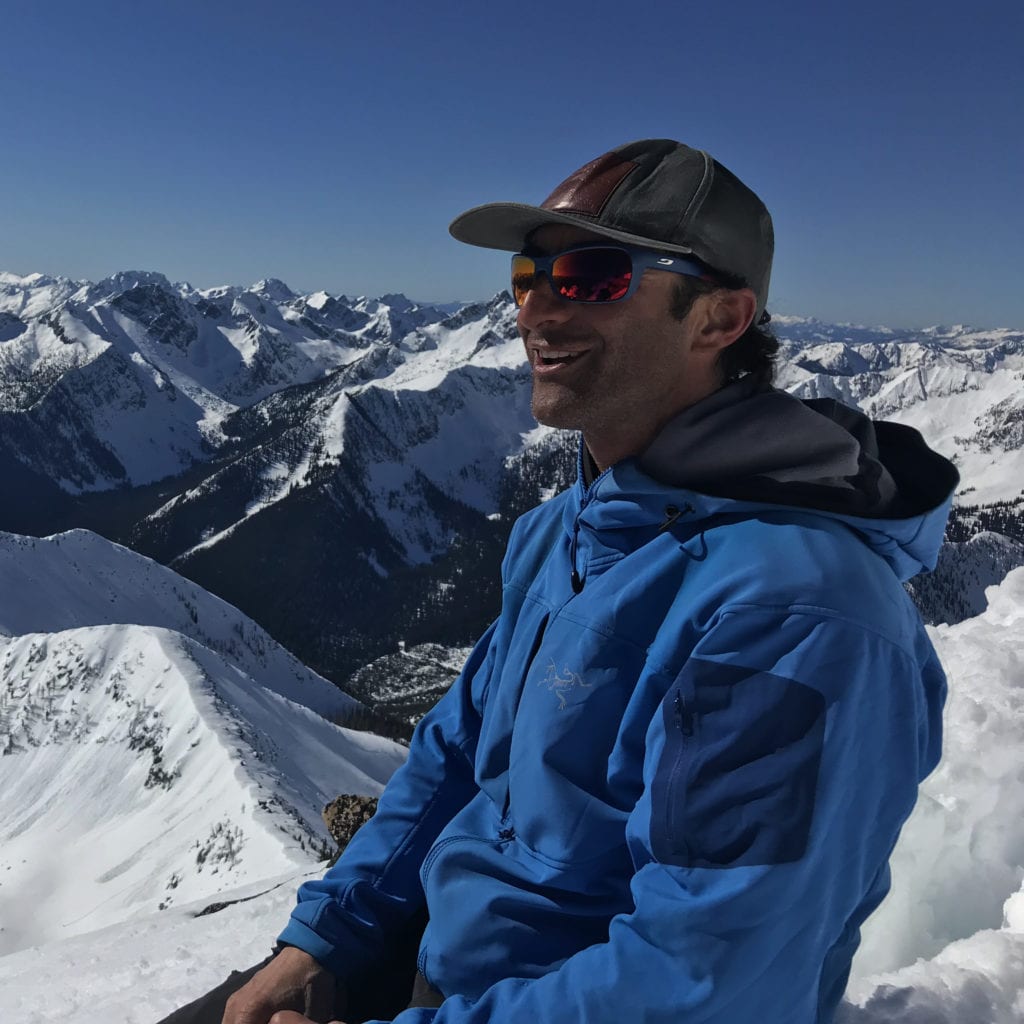 Ramin Sherkat
Ski Guide (ACMG)
Ramin has been a ski guide since 2004 and is also Professional Member of the Canadian Avalanche Association. During his guiding career, he has worked with numerous heli, snowcat and ski touring operations in BC's Columbia Mountains. As a guide, he has been fortunate to lead trips to many of BC's top ski destinations, and also to the international ski mecca that is Japan. Safety is always the first priority with Ramin.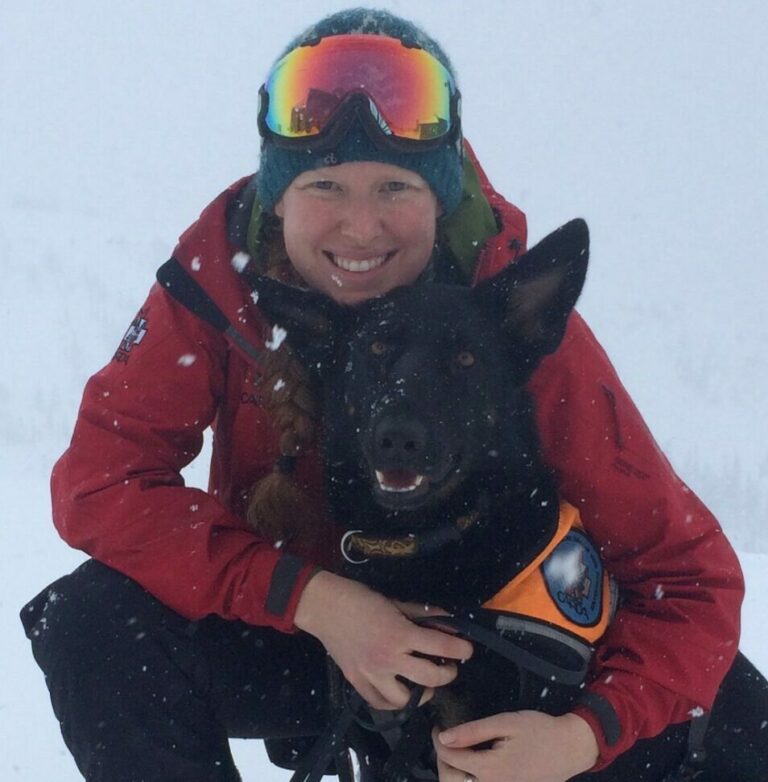 Lindsay Eastwood
CAA level 1 & EMT
Growing up in BC's interior, Lindsay spent many of her holidays hiking, paddling, or skiing in the backcountry with her family.  Once she finished university, she focused on helping others who also loved to play outdoors, joining Wells Gray Search and Rescue and starting her first SAR and Avalanche dog, before moving to Nelson in 2014. 
She has been teaching first aid and avalanche courses since, and loving every second of it. You can find her working as a Paramedic, teaching, and playing in the beautiful backcountry of the West Kootenays, when she isn't training with her second search dog Freyja, or hanging with her flock of 40 chickens.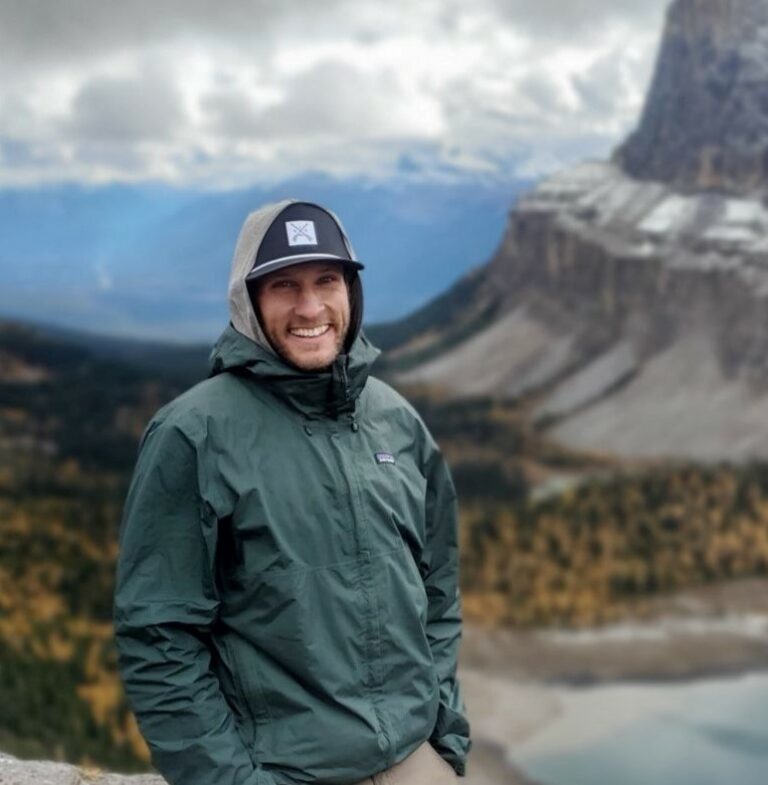 Peter Benton

CSGA 1, CAA 1
Growing up in a variety of BC landscapes, Pete has always been one to enjoy the outdoors but has been particularly drawn to the mountains. These days he spends his winters bouncing between ski towns and backcountry lodges, enjoying sharing experiences with many folks that find themselves in these places.
Preferring skin tracks to other modes of movement, he is currently in the process of obtaining ACMG certification so that he can further his a career as a guide. Pete has a background in search and rescue, first aid, ski patrol, snowboard instruction, and has been teaching AST courses with Summit Mountain Guides since 2018.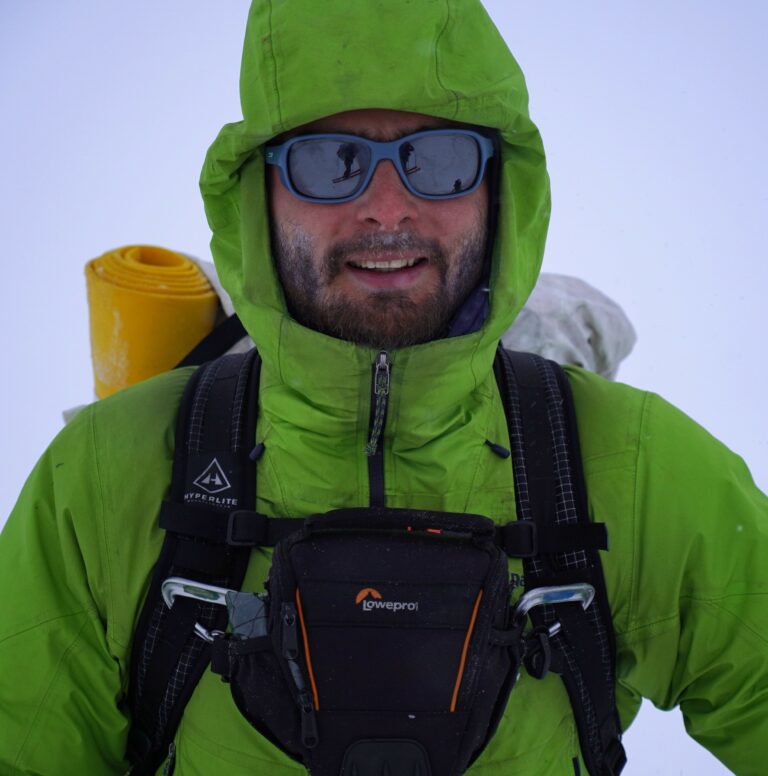 Douglas Noblet
CAA level 2 & Professional member
Born in France, raised in Nelson, Douglas loves spending time in the outdoors. He grew up skiing at Whitewater and playing in the mountains of BC, skiing, rafting, mountaineering, climbing, and flying. You'll find him working as a pilot, photographer, ski patroller, and avalanche worker, as well as volunteering with Nelson SAR. He's been teaching Avalanche Skills courses since 2017.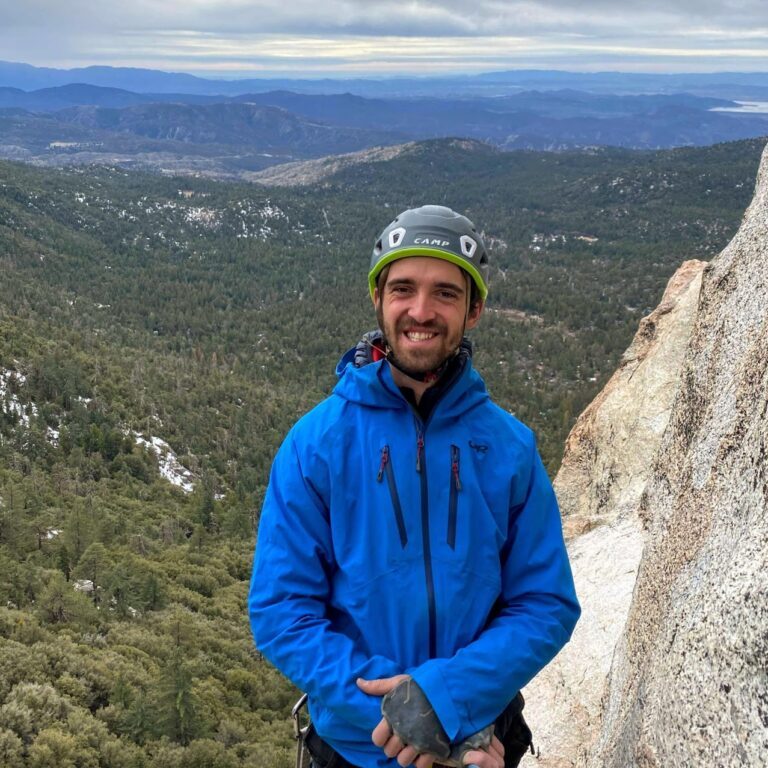 Justin Polgar
Apprentice Rock Guide (ACMG)

Justin developed his love of rock climbing on the limestone cliffs of Southern Ontario. He moved to Nelson in 2019 to further develop his mountain skills and pursue ACMG rock guide certification. Now an apprentice rock climbing guide, Justin works with people of all ages to encourage safe and adventurous recreation in the outdoors. During the colder months, Justin skis and works as a first aid instructor. In the summer, in addition to rock climbing, Justin guides Nordic Fitness Trekking around the West Kootenays.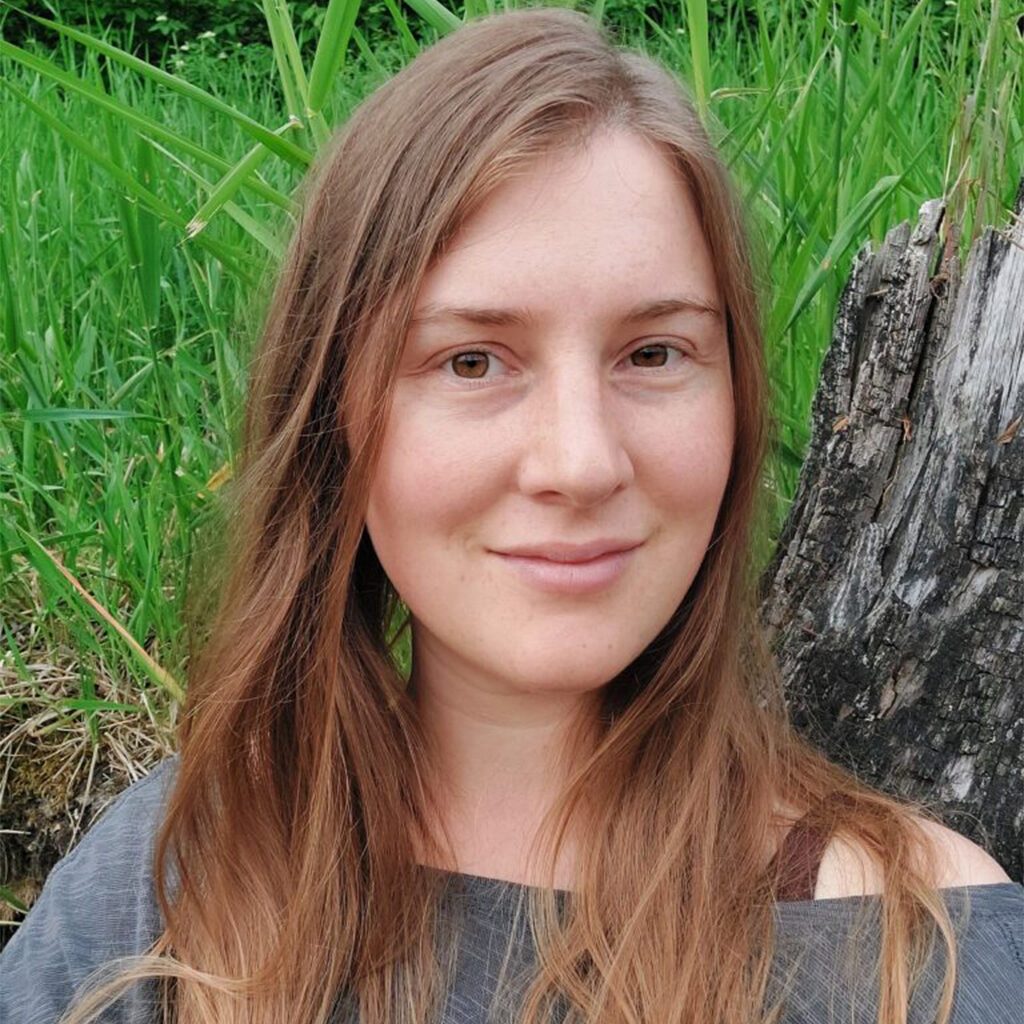 Sarah Fehr

Administrative Assistant
Born in Squamish, but raised in Manitoba, Sarah loved spending time outdoors. She grew up riding horses for recreation, and learning to fly small airplanes. When she moved to Victoria for University, she joined
the Outdoors Club and started climbing, skiing, hiking and mountaineering. In 2017, Nelson called her home and she has grown and thrived there.
Sarah is continuing her outdoor pursuits, volunteering for
Nelson SAR, and getting involved in the backcountry in many different
ways, including Nordic Fitness Hiking Guiding in the summer.
IFMGA & ACMG background
The Mountain Guiding profession initiated in the European Alps over 200 years ago. The first ascent of mount Blanc by Jacques Balmat and doctor Michel Paccard in 1786 strongly contributed to an increased interest in recreational climbing and the need for guides. Over time, each country bordering with the Alps developed their own guiding association and professional standards. In an effort to standardize the ever growing profession, France, Austria, Italy & Switzerland created an International Federation of Mountain Guides Association (IFMGA) in 1965. One of the IFMGA mandated would be to promote the most uniform & professional training possible, in order to facilitate the practice of the mountain guide profession abroad. Today the IFMGA has more than 20 member countries world wide.
Why you should hire a certified guide
The Association of Canadian Mountain Guides is the only internationally recognized governing body for professional climbing, hiking, backcountry skiing & mountain guides in Canada. ACMG guides have been examined to the highest level and are required to maintain their standard with Continuing Professional Development each year. In Canada, active guides spend over 100 days each winter ski guiding and instructing in avalanche terrain and upwards of 50 days each summer climbing guiding in the Alpine environment. ACMG guides are an incredible resource with a rich mountain background and wealth of knowledge. They are passionate about all mountain discipline and enjoy sharing their experience while working with individuals with various background and goals.
There are specific terrain & professional guidelines that apply to every ACMG guides based on their certification level. Generally speaking, assistant guides do not have the same ability to guide independently like fully certified Ski, Alpine or Mountain guides do. The type of terrain or trips assistant guides can do is normally shorter and less involved unless they are working under the direct supervision of a fully certified Ski, Alpine or Mountain guide.
Professional guides who support this system tend to be members of the ACMG. To ensure that your guide is a member of the ACMG, you can search for them on the ACMG member list. Only active ACMG members appear on the list and only active members may use the association logo. If your "ACMG certified" guide does not appear on the list then they likely do not possess the permits to guide in the National and Provincial Parks and are probably not adequately insured!