Challenge your rock climbing skills in the alpine…
Rock climbing in the alpine environment is fascinating, challenging and rewarding. It opens new dimensions and heaps of perspective to this already exhilarating sport whether you are experience or just starting up. Alpine rock climbing generally involve traditional rock climbing techniques used at the crag which are adapted to longer rock routes in the alpine. Long approaches, on or off trails, and glacier travel is often required to access some of these routes. Along with great views, the rewards often include quality rock and breath taking exposure.
Summit Mountain Guides provides day and multi-day guided Alpine rock climbing programs in the Nelson area, Western Canada and the World. Our programs take place on the legendary walls and ridge of the Valhalla's, the Bugaboo's, the Waddington range and much more.
---
Browse our guided alpine rock climbing offerings
Whether you are a beginner or an advanced climber we can build on your climbing background and personalize a program to suit your needs. Join us! Expand your mountain knowledge and maximize safety while climbing with a seasoned guide. Browse our guided programs below and contact us for a specific climb or custom trips.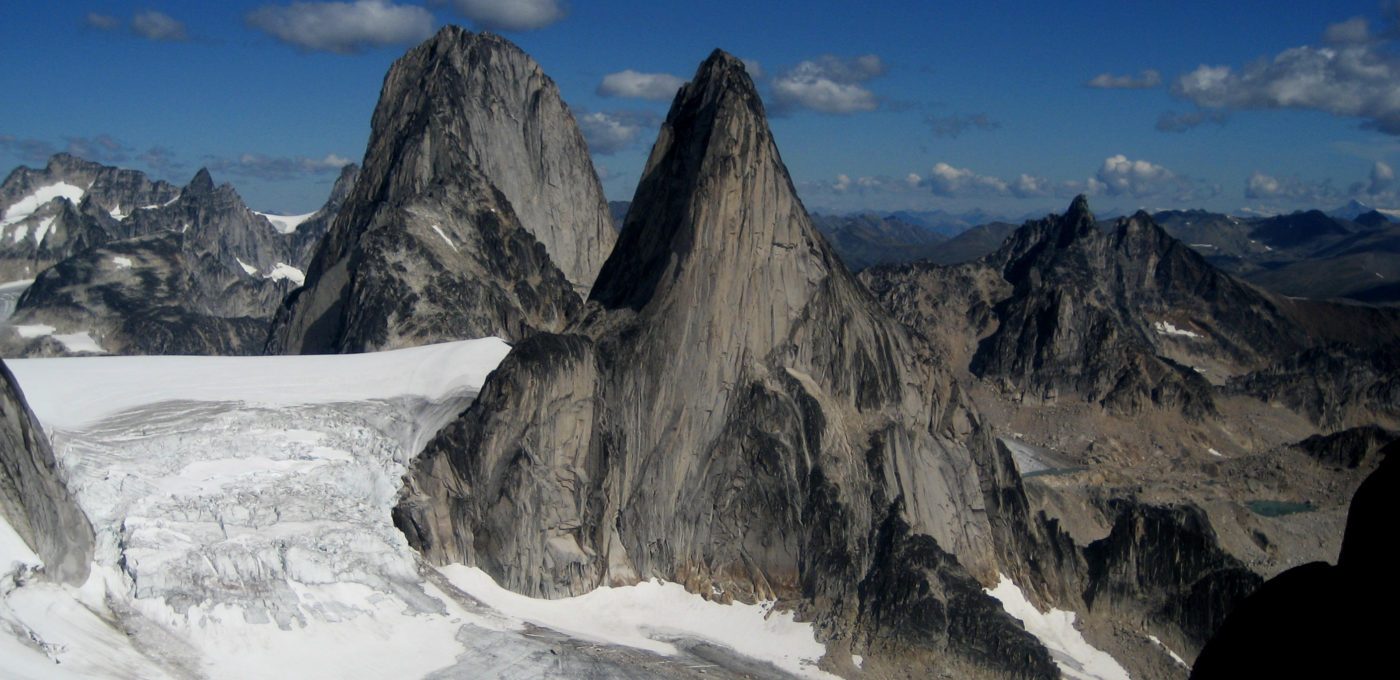 The Bugaboos of Western Canada are one of the world's greatest alpine rock climbing centers. Located in the Purcell mountains of South-Eastern British Columbia they are a cluster of high and sheer granite spires situated inside the pristine Bugaboo Provincial Park. Join our 3 to 5 day guided program and discover some of the best traditional alpine rock climbing in Canada.