Immerse yourself in the mountains on a lodge based ski week…
British Columbia is blessed with dozens of very comfortable, fully serviced and exclusive backcountry ski touring lodges, offering reliable deep snow conditions, nestled in prime remote alpine terrain. These lodges provide an outstanding base for week-long high quality ski touring and ski mountaineering experiences. Most of them offer a range of fantastic tree skiing and high alpine terrain suitable for various groups needs.
Every winter Summit Mountain Guides offers several scheduled Backcountry lodge ski weeks. To the right is a list of lodges we are experienced with and would recommend. Below you can browse our upcoming scheduled lodge based ski weeks. Please contact us for details and more info. We would be happy to put our expertise at work and design a custom ski week for you and your group to a lodge of your choice.
Sorcerer Lake Lodge, Selkirk Mountains
Selkirk Lodge, Selkirk Mountains
Mallard Lodge, Canadian Rockies
Powder Creek Lodge, Purcell Mountains
Valhalla Lodge, Selkirk Mountains
Mt. Carlye Lodge, Selkirk Mountains
Fairy Meadow Hut, Selkirk Mountains
Kokanee Glacier Chalet, Selkirk Mountains
Battle Abbey, Purcell Mountains
Burnie Glacier Chalet, Northern Coast Mountains
Whitecap Alpine, Southern Coast Mountains
---
Browse our lodge based ski weeks below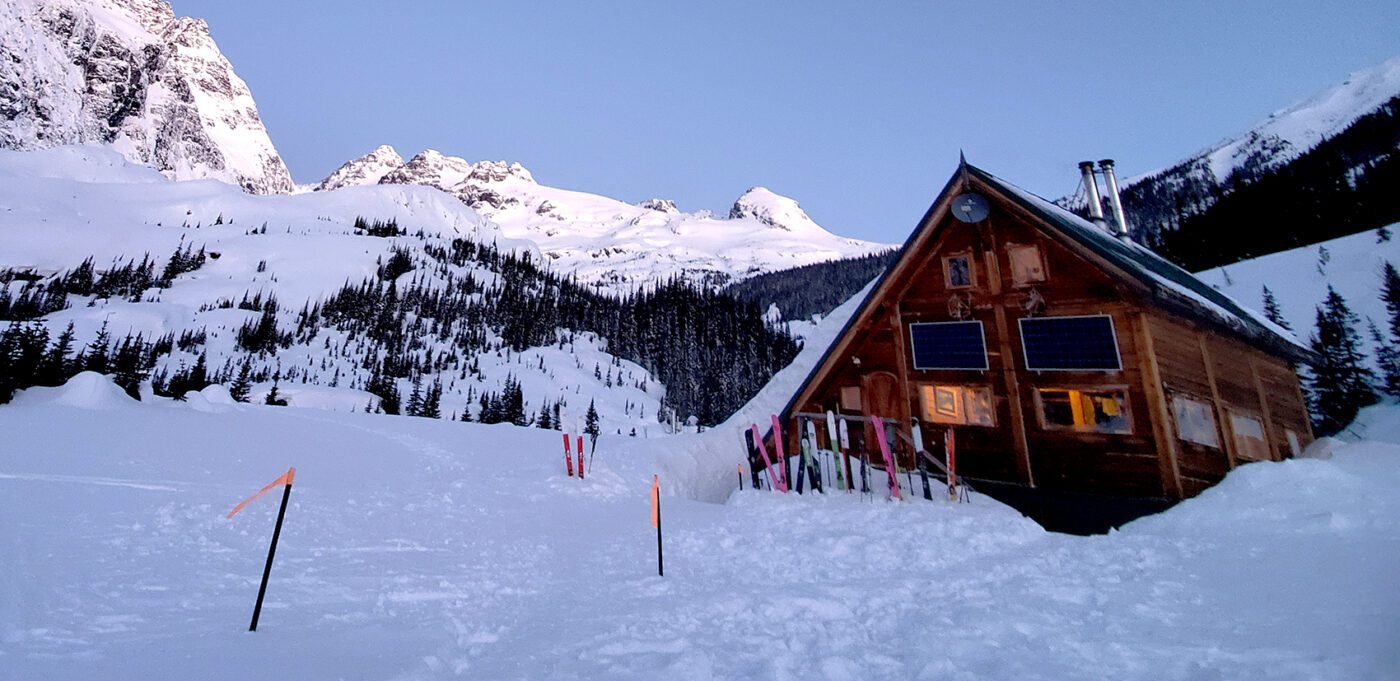 Discover a remote ski touring paradise from the comfort of a modern mountain lodge. Located at 1100m in the Howson Range near Smithers, the Burnie Glacier Chalet an ideal base for exploring this rugged part of BC's Coast Mountains.