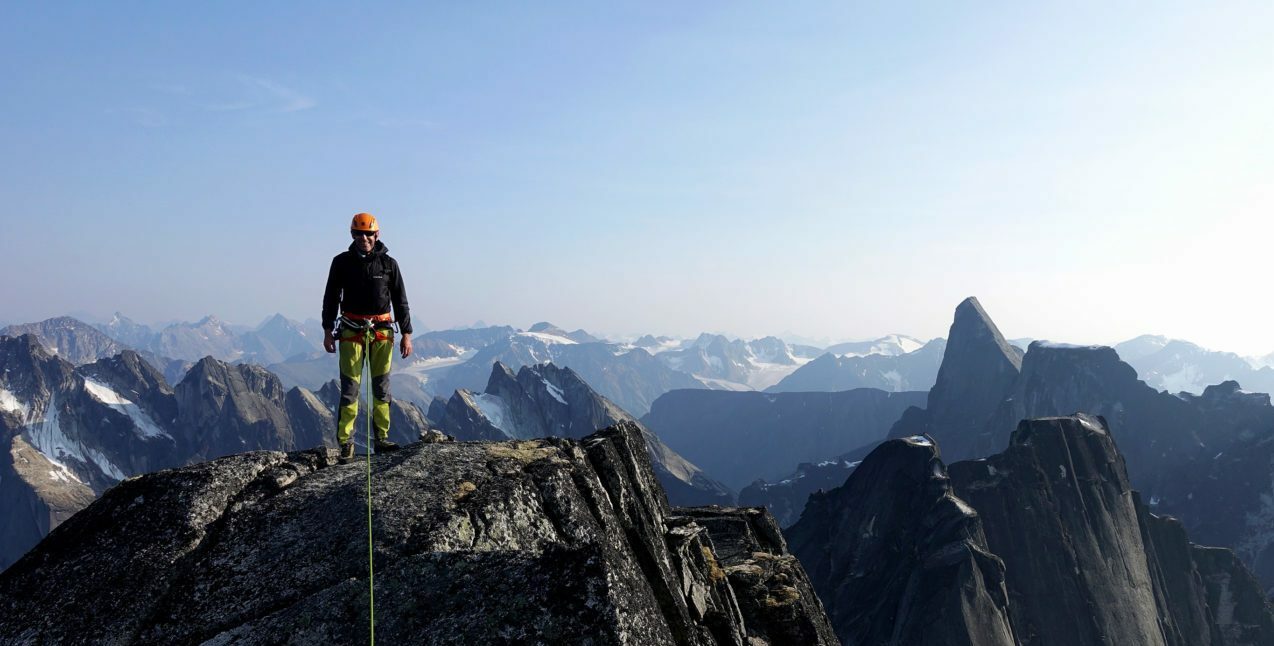 1 guide / 1, 2 or 3 guests maximum (skills & route dependent)
Beginner to Advanced, Route dependent
You choose the location, we organize it!
Organizing custom alpine rock trips is one of our specialty. The world is blessed with hundreds of quality alpine rock destinations. We have many years of experience organizing and carrying out successful alpine rock climbing trips in remote locations of Canada and around the world.
The alpine climbing world is full of lesser known destinations. Because of their remoteness, these areas often display a sense of wilderness that is unparalleled to mainstream venues. We would be delighted to organize a trip to your dream destination or take you to one of our favorite lesser know alpine mecca.
Most of these more remote areas require a minimum of 3 days to accomplish a climb. Some may benefit of upwards of 10 days.  Contact us if you have a specific area of interest and we can share preliminary logistics. Here are some of our favorites:
The Waddington Range in Canada's Coast Mountains
The Adamants in BC's Northern Selkirks
The Leaning Towers in BC's Southern Purcells
Lotus Flower Tower in The Cirque of the Unclimbable, NT
Mount Thor area, Baffin Island, Nunavut
Fitz Roy Massif, Argentinean Patagonia
Tores del Paine, Chilean Patagonia
Trango Tower, Karakoram, Pakistan
Most of these areas a quite remote. Getting to and from the start of the trip can be very costly. Also, the guide to guests ratios tend to be lower due to the nature of these programs. This contributes to higher success rates but increases the price significantly.
Contact us with your area of interest, we will be happy to work with you and establish a trip that suits your needs. With enough notice, it will be possible for us to organize all logistics and secure permits required. In the meantime, the information below may provide valuable info to get the ball rolling. Thank-you!