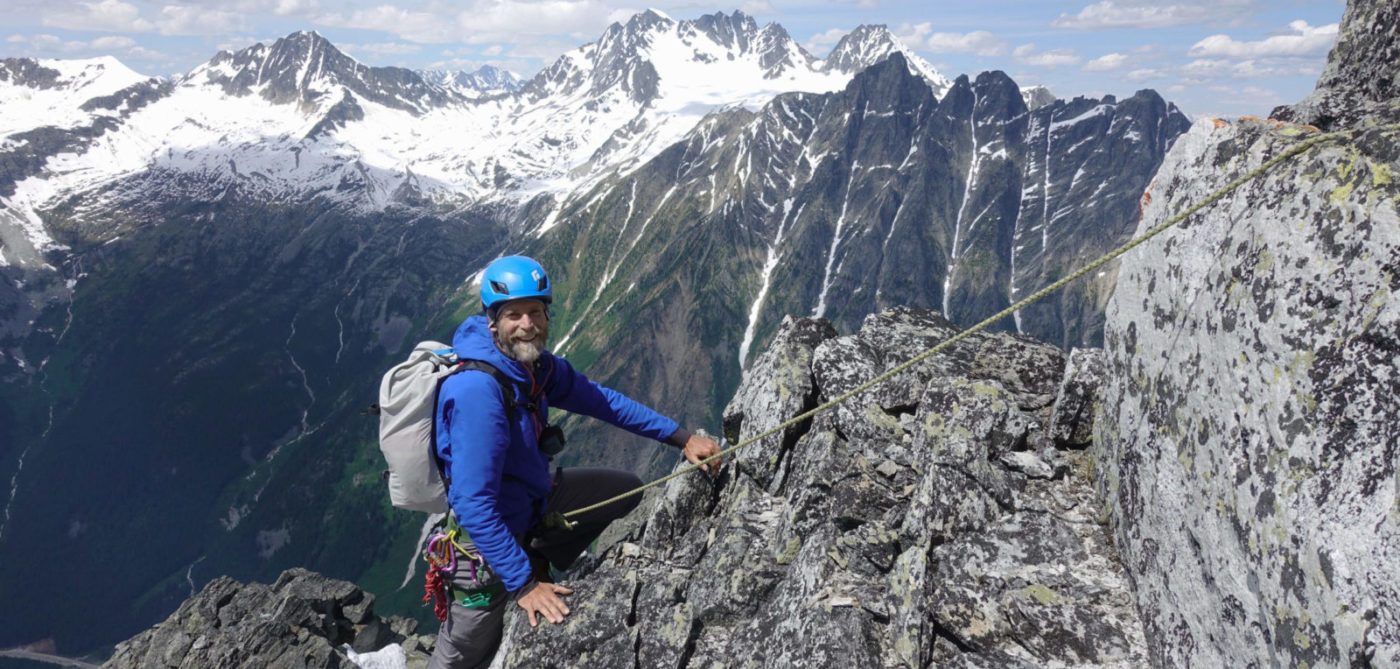 Custom dates July to Sept.
3 Day Guided Program for
1:3 ratio is $775/person
1:2 ratio is $1012/person
1:1 ratio is $1725
*add days 1:3 $258, 1:2 $337, 1:1 $575
1, 2 or 3 guests per guide, depending on route and guests skills & experience
Explore the Birthplace of North American Mountaineering...
Renown for deep powder ski touring, Rogers Pass also hosts some of the best alpine rock climbing and mountaineering in Canada. Located inside Glacier National Park, Rogers Pass is in the heart of the Selkirk mountains of Southeastern British Columbia. Here, we offer 2 to 4 day guided programs for beginner to advanced mountaineers.
The good quality quartzite on the craggy summits of Roger Pass offer a challenge for climbers of all abilities. Some of the more popular peaks we often climb include; the Swiss peaks, mount Roger, mount Macdonald, Uto peak, Mount Sir Donald, mount Jupiter, mount Bonney and many more.
Below is a partial list of popular peaks and classic routes we recommend at Roger Pass:
The Northwest Ridge of Mount Sir Donald (D-, 5.4)
The West Ridge of Mount Tupper (PD, 5.6)
The South Buttress of Mount Tupper (TD, 5.10+)
The Swiss Peak Traverse (AD-, 5.0)
The Southeast Ridge of Rogers Peak (PD+, 5.6)
The Asulkan Ridge Traverse (PD+, 5.4)
The Southwest Ridge of Mount Macdonald (PD+, 5.6)
The Northwest Buttress of Eagle Peak (D, 5.8)
The North Ridge of Mount Swanzy (AD+, 5.7)
The Northeast Buttress of the Rampart (D-, 5.8)
Due to route length and arduous approaches, most peak ascents at Rogers Pass require a minimum of 2 days. That being said, it is often possible to ascend 2 routes over a 3 day period from a high camp.
In general, the guests to guide ratio is route specific. A 1 to 1 ratio is the norm on longer or more technical routes like; the Northwest ridge of Mount Sir Donald or the South Buttress of Mount Tupper. Previous experience climbing with our guides may affect this slightly. Depending on conditions, many of the less difficult or engaging routes can be done with a 1 to 2 ratio.
Please contact us for more info.