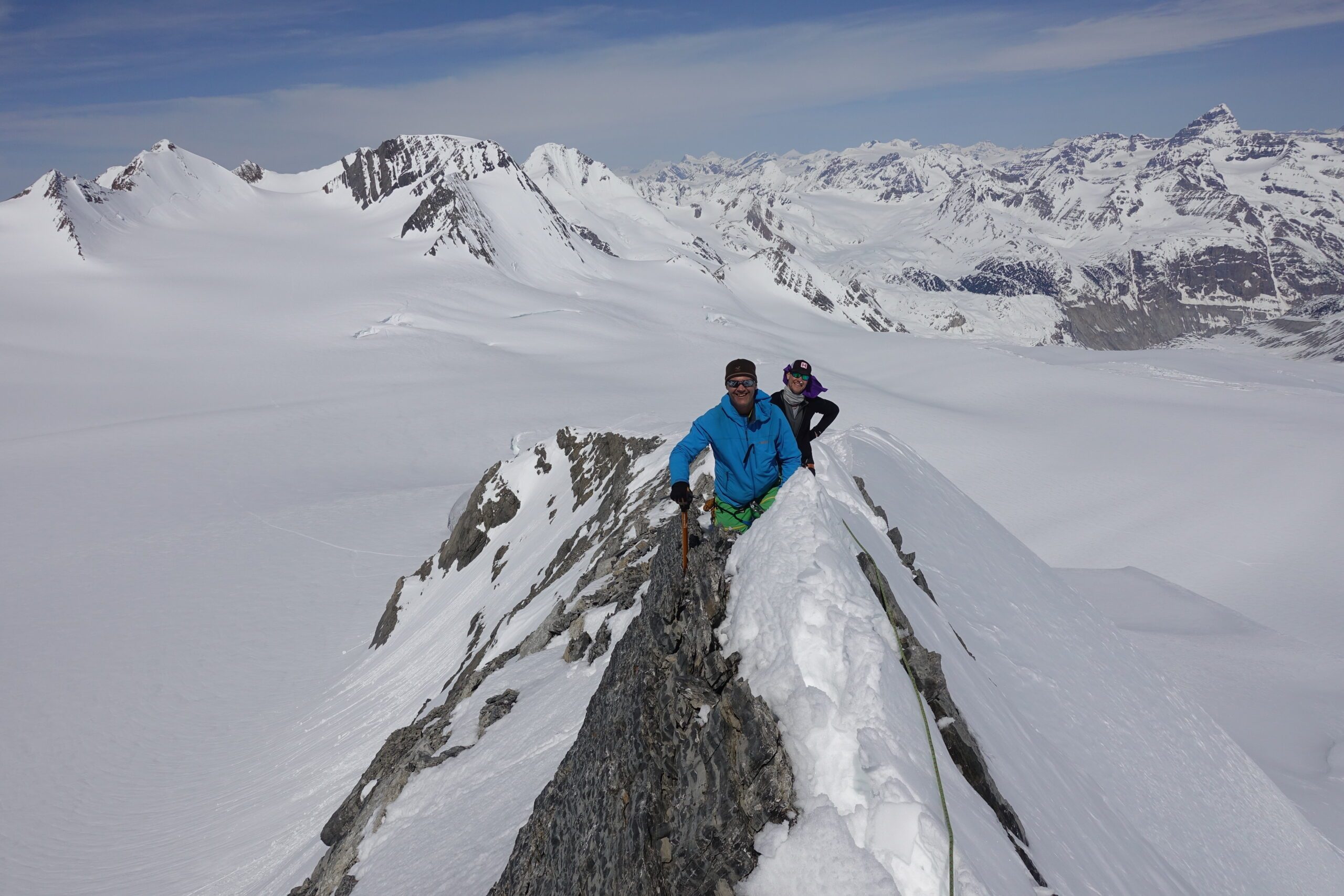 August 18-21, 2022, Tantalus Range (Haberl Hut)
Custom 4day programs available June – August
Broaden, fine tune and learn new mountaineering skills...
This 4day course is for people interested in fine tuning their existing mountaineering skills & bringing them up to the next level. On this course, you will learn modern advanced mountaineering skills from professional mountain guides.
Participants will have opportunities to practice leading on various ascents or descents while being safely supervised and get constructive feedback from the instructors. To fully grasp this course, students must have previous rock climbing and mountaineering experience.
The topics covered include:
Advanced rope handling
Advanced snow and glacier travel
Improvised snow, rock & ice anchors
Ice climbing & alpine rock climbing
Ascent & descent progression in mixed alpine terrain
Advanced crevasse rescue
Advanced navigation, route planning & mountain weather
Hazard management and leadership
Various peak ascents
Depending on conditions and course length, it may not be possible to cover all topics. For a custom trip or more information Contact us