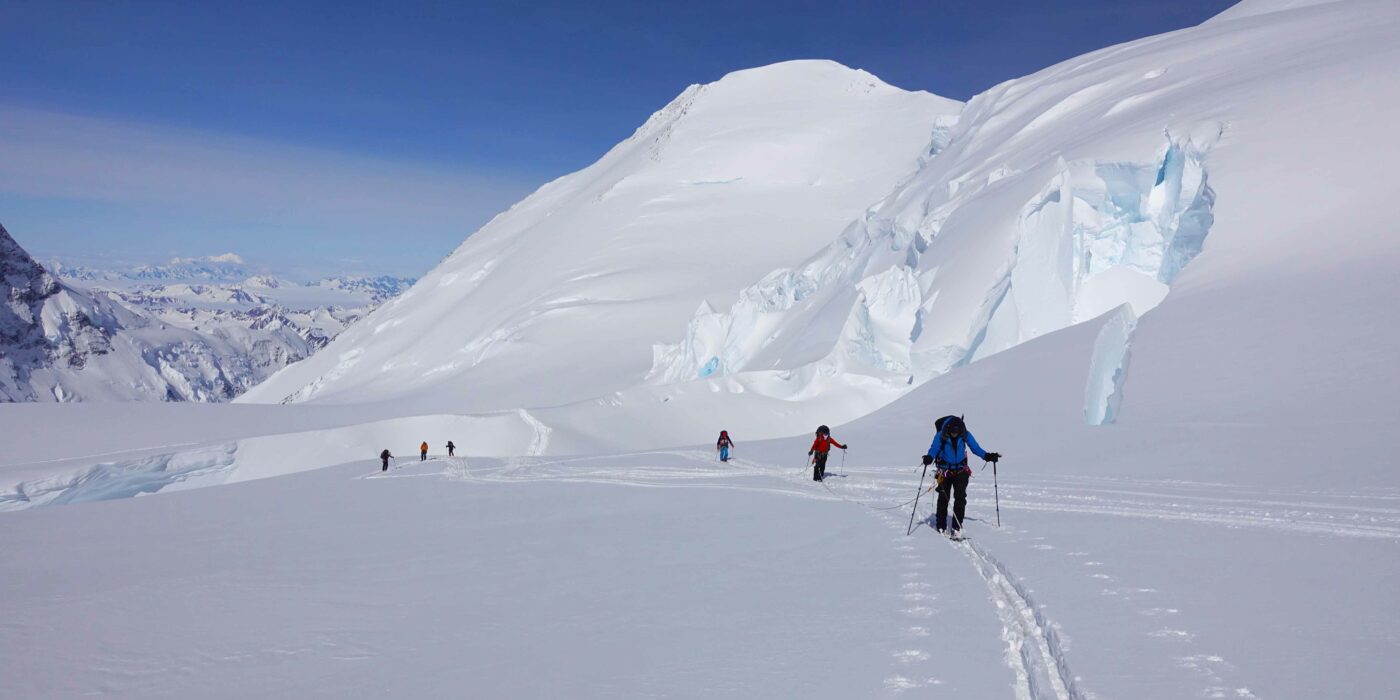 max of 3 guests per guide *small group service
Advanced ski skills with big overnight pack
Remote, giant & surreal, Mount Logan provides a unique landscape experience...
Mount Logan, 5960m above sea level, is located in the remote St. Elias Range of North Western Canada in the Yukon Territory. It is the crown jewel of Kluane National Park and is a UNESCO World Heritage Site. Logan is the highest peak in Canada, and though second in North America only to Mount McKinley, is a more spectacular mountain without the crowds. This 21-day high altitude ski mountaineering expedition is serious and rewarding, it is best done in May and early June.
The Ski Mountaineering route of choice up Mount Logan is the famous King's trench. This route features generally straightforward ski touring terrain on large broken glaciers and involves winter camping at high altitude. The ascent gradually climbs 3500m over 23kms, from base camp to summit, and offers a fantastic panorama on some of the biggest glaciers in the world. Mount Logan is for advanced ski mountaineers wishing to push their skills on a challenging summit.