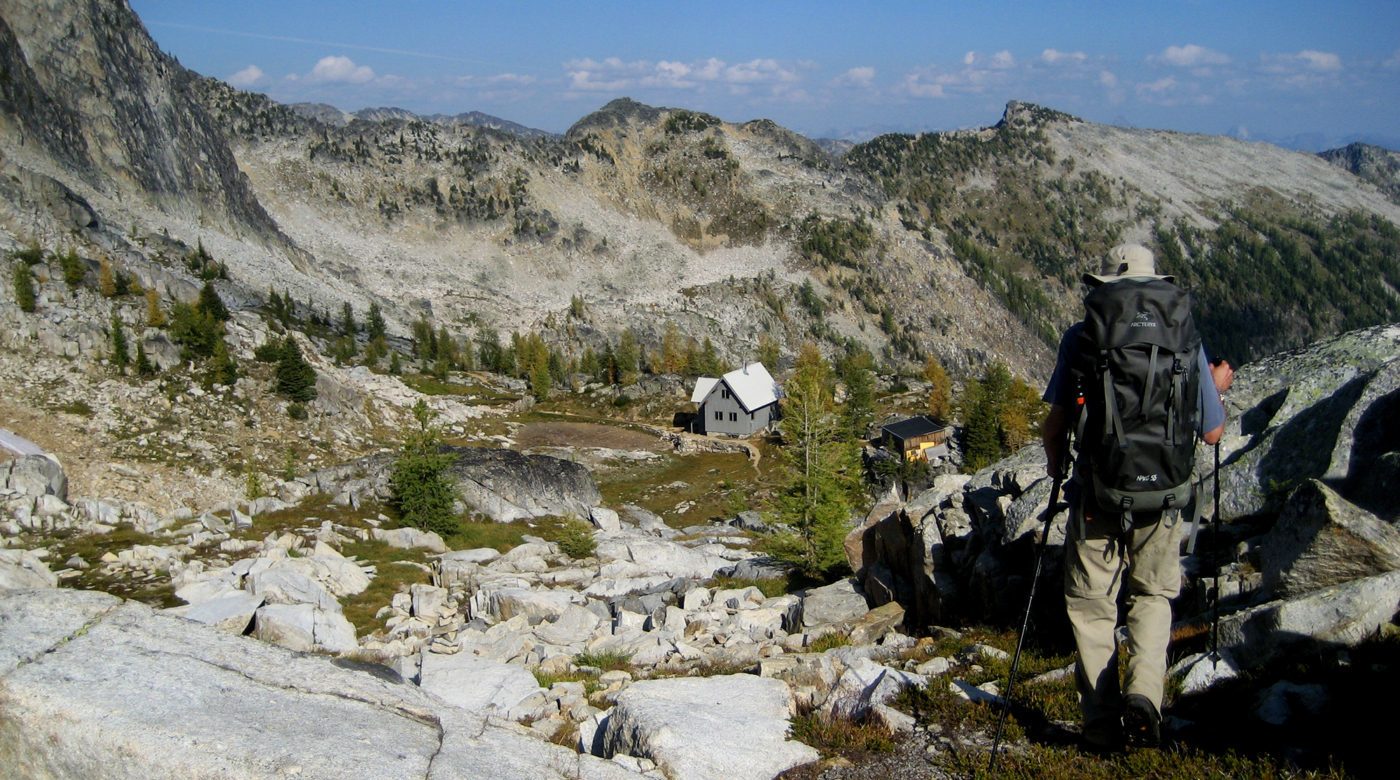 Intermediate to Advanced, route dependent
Self propelled adventures with added comfort...
Hut-to-hut backpacking adventures in the remote wilderness of Western Canada. Join a certified guide for a multi-day trip into the pristine backcountry, enjoy alpine meadows, aesthetic ridges or scramble to a nearby peaks with the added comfort of alpine huts. Browse our regular programs highlighted below or contact us for more info and a custom trip.
Our West Kootenay based programs take place near Nelson, Kaslo and New Denver. The area provides a diverse array of established wilderness trails for beginner walkers to very experienced hikers. Enjoy the pristine and rugged mountain scenery on or off trails in Valhalla Provincial Park, Kokanee Glacier Provincial Park, Goat Range Provincial Park, and many other unique destinations.  We offer a number of backpacking hikes, each different from one another, choose from one of our classics below or visit our favorite trails page for inspiration.
Woodbury to Silverspray Traverse (Kokanee Park)
A 3day trip with a mixture of off trail and on trail travel. An intermediate traverse in the headwaters of Woodbury creek inside Kokanee Provincial Park. A relatively unknown gem with numerous alpine lakes and amazing alpine hiking with vistas of Kokanee and Woodbury glaciers.
Valkyr Range Traverse (Southern Selkirks)
3-5 day itinerary possible. This modern hut-to-hut traverse packs in some big days on alpine ridges, open treeline meadows and many possible scrambling summit along the way.
Bonnington Traverse (Bonnington Range)

3-5 days depending on which part of the traverse in being done. A fun Nelson based traverse following treeline ridge and meadows while staying at the cozy Kootenay Mountaineering club huts.
Wapta Traverse (Banff National Park)
3-5 days depending on itinerary. A Canadian Rockies classic! This glacier trekking trip is a fine hut to hut trip along gentle glaciers and amazing alpine vistas.