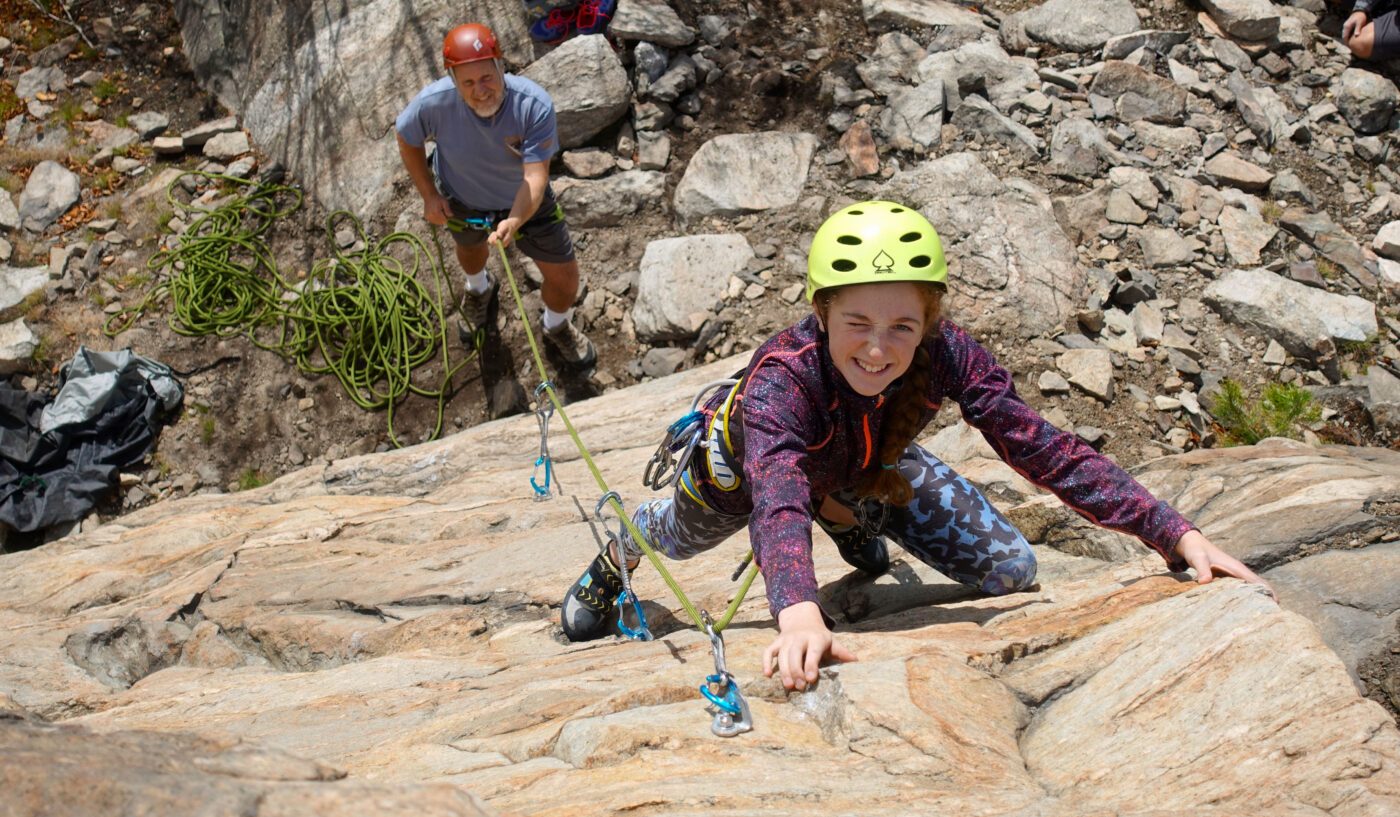 4-Sessions on Wednesdays – Sept 6th, 13th, 20th, 27th
Daily program length: 3.5 hours 
$185 per session (4 weeks)
Maximum 1:6 ratio, depending on age (12 & under may need parent participation, youth programs require extra adults)
A fun after school program for youth ages 12 and up to build skills and confidence…
This program runs over consecutive 4 weeks and is designed for Nelson Youth to learn top roping at local crags. The goal of this program every week is to have a fun safe evening, while developing skills in communication and risk management to recreate in the outdoors.
In this program, participants will learn the basics to safely top rope climb outdoors. Topics covered will include basic climbing knots, movement skills, equipment use, top rope climbing techniques and general crag safety. Locations will include local climbing areas up to 15 minutes outside of Nelson.
Participants must bring their own climbing shoes, harness, and helmet (rental gear available). All other gear will be provided by Summit Mountain Guides. Transportation may be available for an extra charge. Please inquire upon registration and fill out the linked form below.
If you are interested in this program, please fill out this short questionnaire.