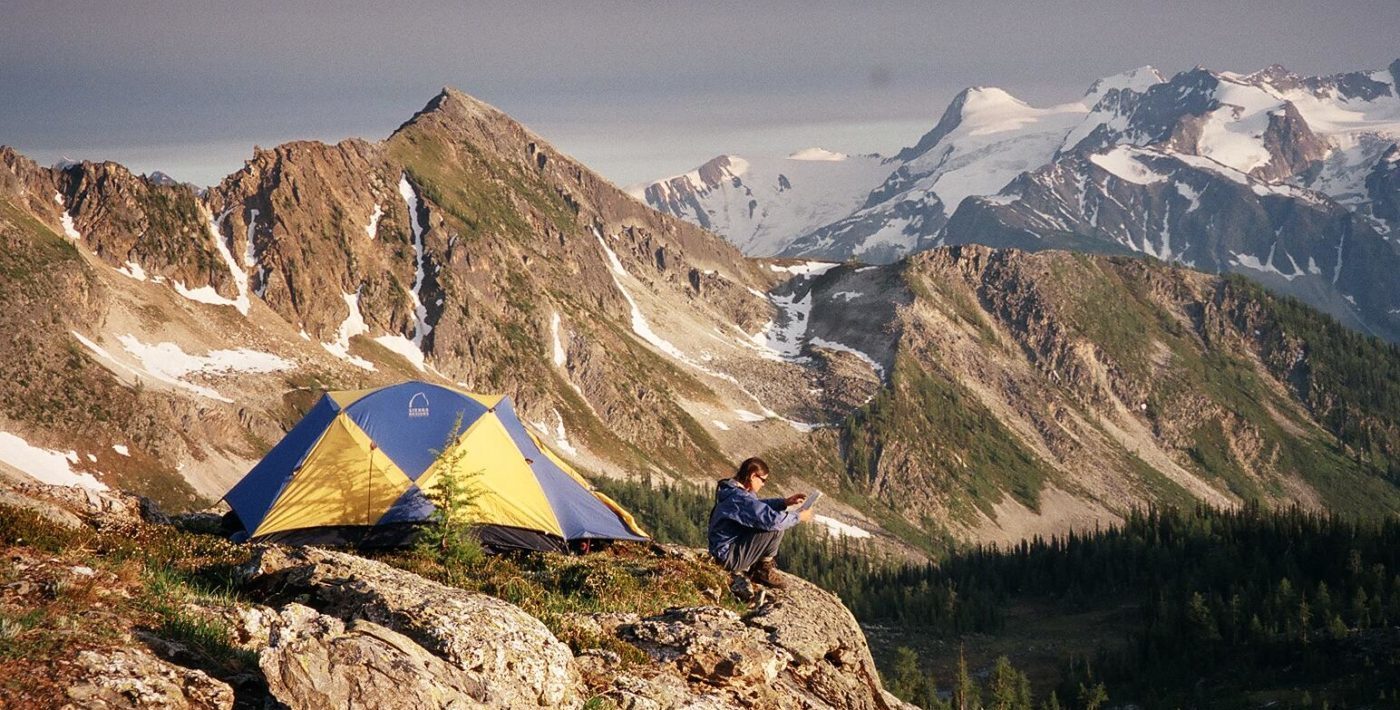 Beginner to Advanced, venue dependent
Self propelled adventures in its purest sense...
Tent based backpacking adventures in the remote wilderness of Western Canada. Join a certified guide for a multi-day trip into the pristine backcountry, enjoy alpine meadows, aesthetic ridges or scramble to a nearby peaks. Browse our regular programs highlighted below or contact us for more info and a custom trip.
Our West Kootenay based programs take place near Nelson, Kaslo and New Denver. The area provides a diverse array of established wilderness trails for beginner walkers to very experienced hikers. Enjoy the pristine and rugged mountain scenery on or off trails in Valhalla Provincial Park, Kokanee Glacier Provincial Park, Goat Range Provincial Park, and many other unique destinations.  We offer a number of backpacking hikes, each different from one another, choose from one of our classics below or visit our favorite trails page for inspiration.
Gwillim to Mulvey Traverse (Valhalla Park)
A 3-4 day off trail advanced traverse in the heart of Valhalla Provincial Pack. Surrounded by iconic peaks, plentiful alpine lakes and rugged wilderness.
Cariboo Ridge Traverse (Kokanee Park)
A 3day off trail advanced traverse in the Northeast corner of Kokanee Provincial Park. A relatively unknown gem with numerous alpine lakes and amazing alpine hiking with vistas of Kokanee and Woodbury glaciers.
Earl Grey Pass Traverse (Purcell Wilderness Conservancy)
A 4day on-trail classic! The Earl Grey Pass Trail, which traverses over a 2,256-metre pass in the Central Purcells to link East and West Kootenay, is one of the few historic routes not replaced by a road. It remains one of the region's premier wilderness, adventure experiences.
The Floe Lake Rock Wall (Kootenay National Park)
A 3-4day on-trail traverse. The Rockwall trail is a 54 km traverse hike that starts and finishes on Highway 93 in Kootenay National Park. The trail includes several waterfalls, numerous creeks, many glaciers, alpine lakes and of course the famous Rockwall itself.
Berg Lake Loop (Mount Robson Park)
The classic Berg Lake Trail is a 3-4 day program in mount Robson Provincial Park. It is a moderate 42 km hike, with possible side trips, through diverse landscapes including turquoise lakes, waterfalls, glaciers and around the highest peak in the Canadian Rockies – Mount Robson.