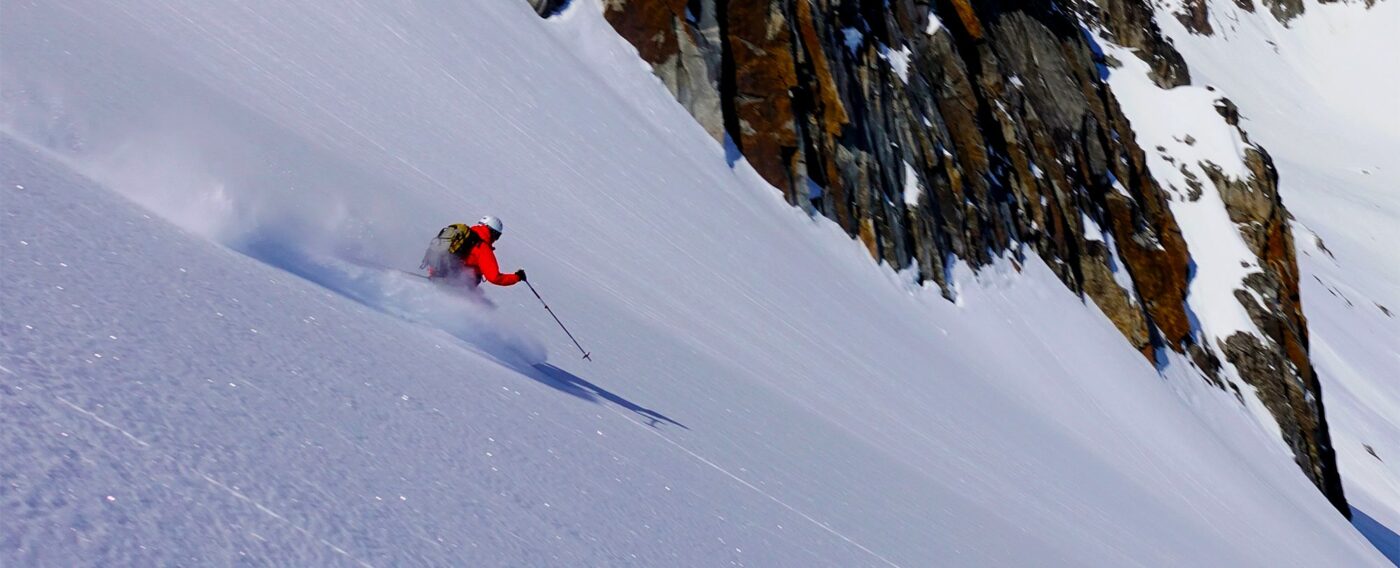 Maximum of 3 guests per guides
Freeride skiing camp in this ski mountaineering mecca...
Sample some of the best steep skiing around Chamonix with an experienced guide. This Spring ski mountaineering program is a progressive steep skiing course. It is intended for advanced downhill skiers/riders wishing to experience steep skiing without going extreme.
On this program you will learn steep skiing skills such as; how to handle all types of terrain, how to ski safely down couloirs, how to perform jump turns on steep faces, how to control your speed on icy snow, how to use your skis as an anchor, how to rappel and much much more. We'll also cover essential off-piste skills that could save your life such as avalanche safety, glacier travel and crevasse rescue.
After a progressive skill building start, our guides will take you to some of the most sought after ski descents in the Mont Blanc Massif. Exact ski lines will depend on current conditions. Some possible classics include: Couloir des Marbrées, Couloir des Poubelles, Couloir Rectiligne, Couloir de l'ENSA, Col du Belvedere, Col de La Floria, Couloir du Chapeau, Couloirs de Trient, La Nord-est des Courtes, Couloir Gervasutti (Tour Ronde), Le Couloir Macho, Couloir Jager, etc.