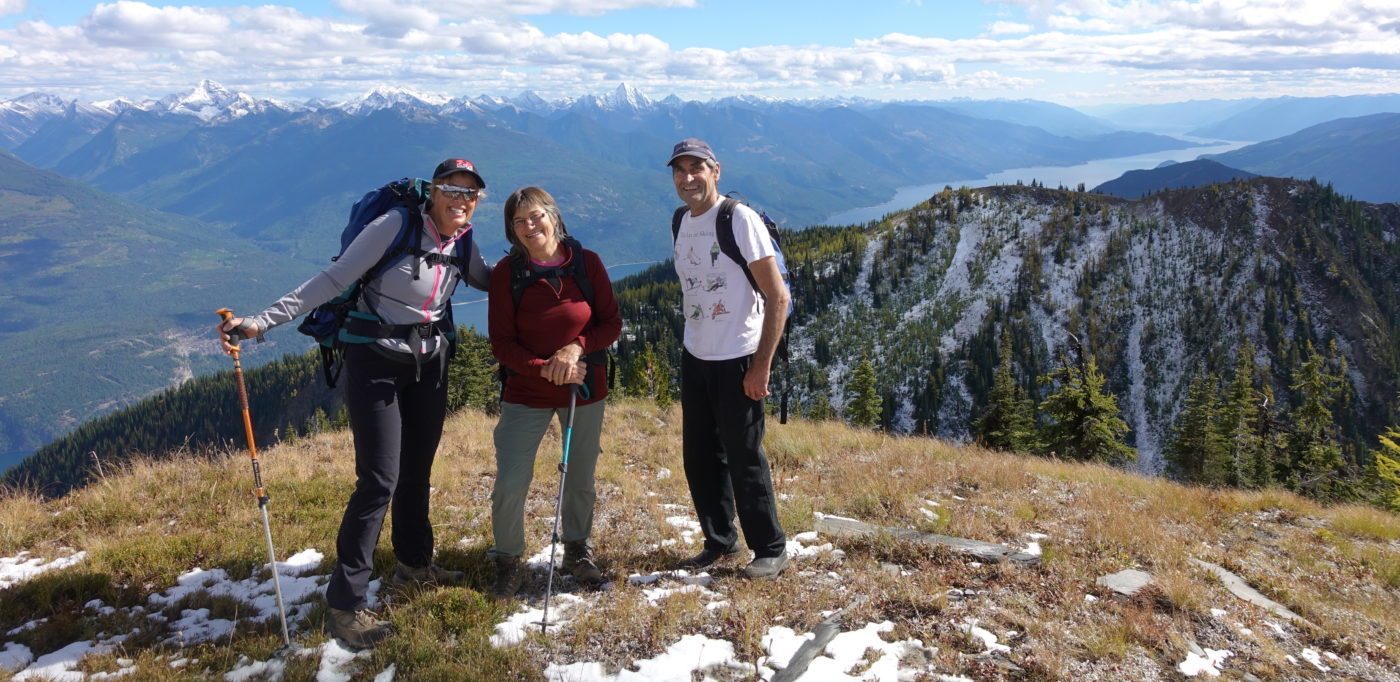 Discover hidden hikes near Nelson, Kalso and New Denver…
For hikers seeking unique backcountry hikes, the West Kootenay region provides a diverse array of established wilderness trails for beginner walkers to very experienced hikers. Enjoy a day hike with a light pack with a certified hiking guide in a local alpine meadow, along an aesthetic ridges or through the lush forests in the Selkirk, Monashee and Purcell Mountains. Here, you will discover the stories behind the unique alpine flora and fauna.
Whether staying in a comfortable hotel, cabin or camping, you can easily access our day programs. We can also build a multi-day day-hiking program to suit your interests, experience, and sense of adventure! We offer a number of hikes, each different from one another, see our favorite hiking trails for inspiration. Here are some of our favorite areas:
Valhalla Provincial Park
Kokanee Glacier Provincial Park
Goat Range Provincial Park
West Arm Park
Stagleap Park
MacBeth Icefield
Whitewater Canyon
Jumbo Pass
Idaho Peak
Mt. Gimli
and many more!
Contact us with your questions, ideas, group size and possible dates. We look forward to organizing a hiking trip with you!